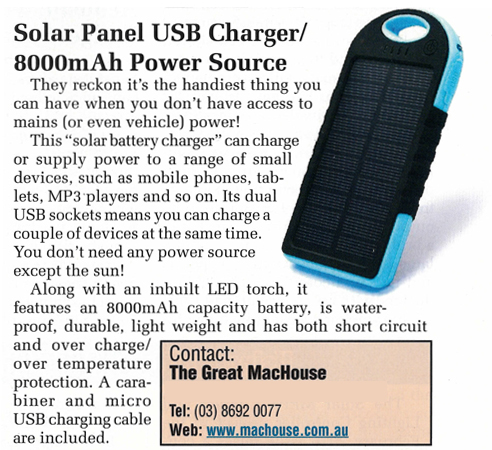 Solar Panel USB Charger / 8000mAh Power Source
October 2016
They reckon it's the handiest thing you can have when you don't have access to mains (or even vehicle) power!
This "solar battery charger" can change or supply power range to a range of small devices, such as mobile phones, tablets, MP3 players and so on. It's dual USB sockets means you can charge a couple of devices at the same time. You don't need any power source except the sun!
Along with an inbuilt LED torch, it features an 8000mAh capacity battery, is waterproof, durable, light weight and has both short circuit and over charge / over temperature protection. A carabiner and micro USB charging cable are included.